Safety Professional Peer Group
Contact us today to learn about how the ABC Safety Peer Group can benefit your company.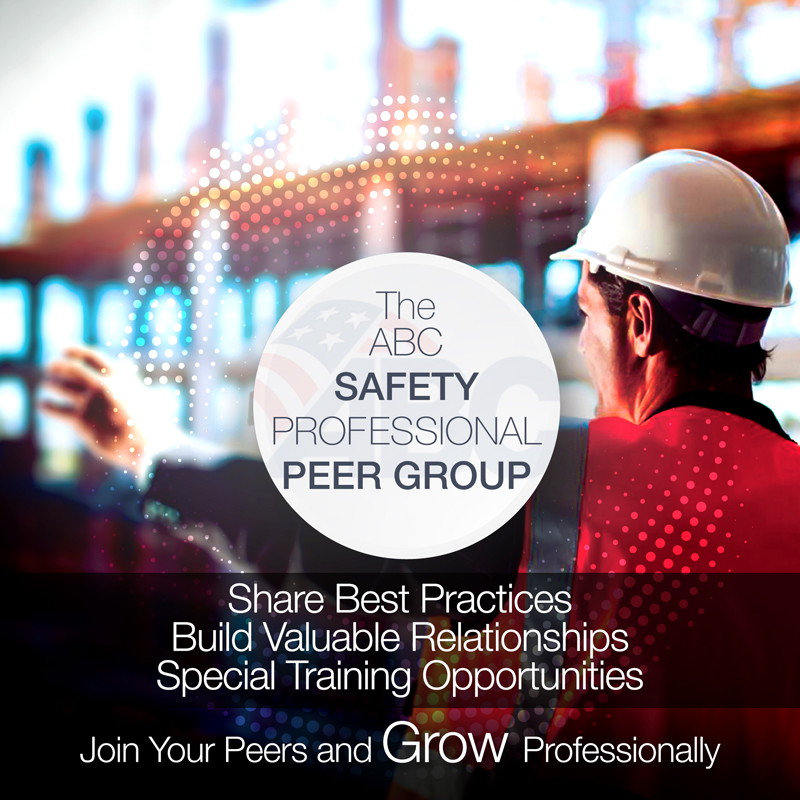 On the second Wednesday of every month, a somewhat unusual event takes place. That's when ABC members, safety professionals, and representatives of Maryland's Occupational Safety and Health (MOSH) come together to share their insider knowledge with one another. No question too small. No safety topic off limits. No judgement. ABC Baltimore's headquarters turns into a safe space for one of the association's newest, and most vocal, peer groups: The ABC Safety Professional Peer Group.
The monthly one-and-a-half hour meetings each have a specific agenda, with one of the topics focused on one of the 20 key components of safety outlined in STEP. Members also get an update on the SPECS program. Safety statistics and related best practices are also discussed. Safety professionals, medical providers from local occupational health facilities, and insurance loss control professionals provide expert insights to the group members.