Equipment Operator Training
Heavy Equipment Operator Training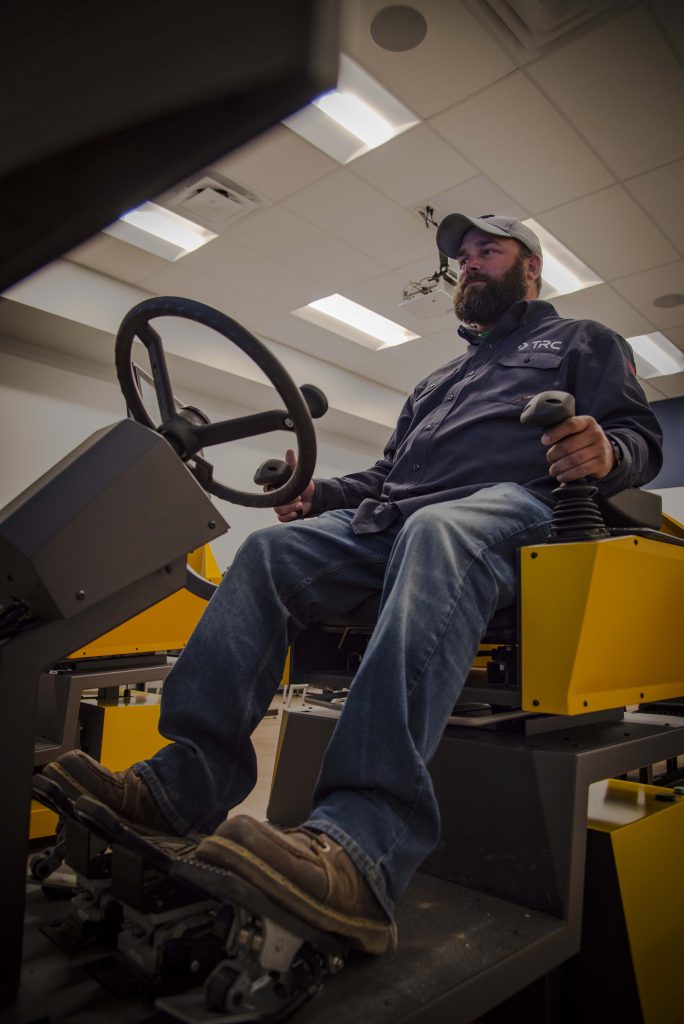 6 Different Modules
ABC's Equipment Operator Lab utilizes two CM Labs heavy equipment simulators along with instructor led lectures and exercises to give participants the knowledge and movements required to begin to operate heavy equipment. With an emphasis on safety and daily maintenance checks, participants will be able to get the most out of their machines.
ABC offers training programs for the following equipment*:
• Articulating End Dump
• Rubber Tire Loaders
• Backhoe Loaders
• Dozers
• Excavators
• Motor Graders

Each module is six hours long.
ABC's Equipment Operator Lab utilizes two CM Labs heavy equipment simulators along with instructor led lectures and exercises to give participants the knowledge and movements required to begin to operate heavy equipment. With an emphasis on safety and daily maintenance checks, participants will be able to get the most out of their machines.
ABC offers training programs for the following equipment*:
• Articulating End Dump
• Rubber Tire Loaders
• Backhoe Loaders
• Dozers
• Excavators
• Motor Graders

Each module is six hours long.

These modules are designed to give new operators the basic knowledge of safety and their machines to be able to then hone their skills on the job, as well as increasing the proficiency of any operator.

They are also used by companies to verify the skill level of a potential new hire.
These classes are also ideal for individuals that have operated heavy machinery AND those who are looking to develop their careers and take the next step from a skilled labor position to an operator trainee.

*All students are strongly recommend they first take the Safety and Basic Intro Module prior to taking any of the other classes.

For more information: Contact Bonnie