Craft Courses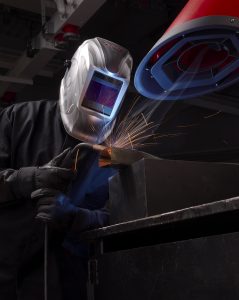 ABC / Earlbeck Welding Partnership
ABC Baltimore and Earlbeck Gases & Technologies have teamed up to provide ABC members with a resource for all things welding related. Earlbeck is Maryland's largest source of welder training and certification. They also offer welding consultation services including contract review and contractor-client resolution. Earlbeck is the Mid-Atlantic's most knowledgeable distributor of welding supplies and industrial gases. ABC members will receive special pricing on all services offered by Earlbeck. Sign up HERE and put "ABC Partnership" in your form to receive the discount.

Door & Hardware Installer Course
This hands-on course covers all basic aspects of commercial door and frame installation. This is a true beginner's course designed to give you the tools to be able to install knock down and welded metal door frames, hang solid core wood and hollow metal doors, install a basic door hardware package and learn door and hardware troubleshooting tactics. In addition, industry standards and codes for hardware installation will be covered.
Other Available Courses
Basic Welding (Two-day course)
Drywall Installation (available in English or Spanish)
Drywall Finishing (available in English or Spanish)